PEN International 21 February 2018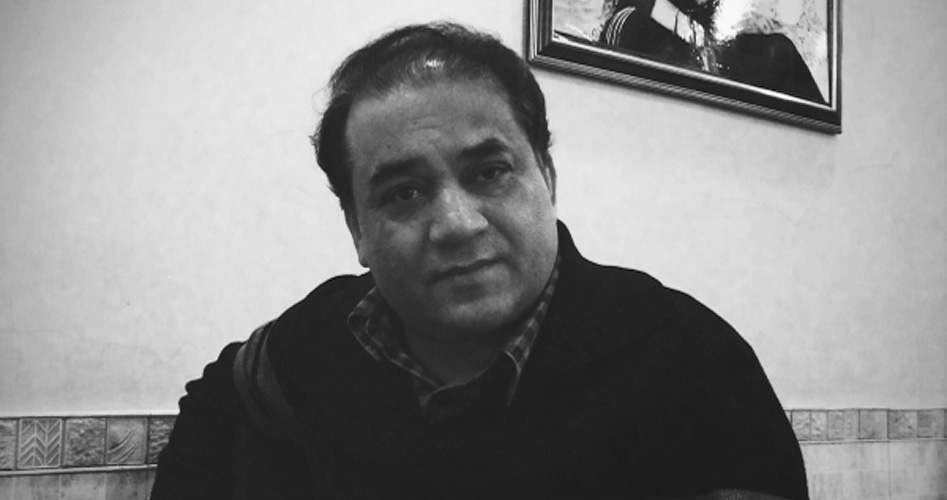 Ilham Tohti, a Uyghur scholar sentenced to life imprisonment on charges of of separatism, in 2010 was focus PEN case for Mother Language Day in 2015.
On International Mother Language Day, PEN International calls for the immediate and unconditional release of the imprisoned Uyghur writer Ilham Tohti.
21 February 2018 – Tohti is a public intellectual from China's Uyghur minority and one the world's foremost scholars on Uyghur issues. Arrested in January 2014, charged with 'Splittism' (advocating separatism) in July 2014, and convicted following an unfair trial on 23 September 2014, he was sentenced to life imprisonment and confiscation of all his property. Tohti's appeal against his conviction and sentence was rejected in November 2014.
Tohti has never promoted violence or separatism. In 2006, he co-founded the website Uyghur Online, aimed at promoting understanding between Uyghurs and Han Chinese. But his criticism of the Chinese authorities for their heavy-handed treatment of the Uyghur minority made him the target of frequent harassment. Following his initial arrest, the Bureau of Public Security for Urumqi alleged that Tohti had been using the website as a platform to recruit followers.
PEN International first began working on Tohti's case in 2009, following his detention for speaking out about ethnic unrest that broke out in Urumqi, capital of the Xinjiang Uyghur Autonomous Region (XUAR), on 5 July 2009. Initially placed under house arrest, he was later transferred to an unknown location where he was kept incommunicado before being released six weeks later. Further harassment followed, including periods spent under house arrest.
Tohti is a member of Uyghur PEN and received the PEN/Barbara Goldsmith Freedom to Write Award in 2014. He was an honorary Empty Chair at PEN International's world congress in Bishkek, Kyrgyzstan, in 2014.
Take Action:
Write to the Chinese government:
Calling for the immediate and unconditional release of the Uyghur writer and scholar, Ilham Tohti;
Reminding them that as a signatory to the International Covenant on Civil and Political Rights China is obliged to "refrain from acts that would defeat or undermine the treaty's objective and purpose" urging them to ratify the ICCPR without further delay.
Write to:
President XI Jinping
Zhongnanhai
Xichang'anjie
Xichengqu Beijing Shi 10017
People's Republic of China
Fax: +86 10 63070900
Email: english@mail.gov.cn
Salutation: Your Excellency
Publicity & social media
PEN members are encouraged to:
Publish articles and opinion pieces in your national or local press highlighting the case of Ilham Tohti;
Suggested tweet: #China – Free Uygur writer & professor Ilham Tohti immediately & unconditionally #IMLD2018 @pen_int (add link to action paper);
Suggested tweet: On #IMLD2018 call on #China to free Uyghur writer & professor Ilham Tohti @pen_int (add link to action paper).
Please send appeals immediately. Check with PEN International if sending appeals after 21 March 2018. Please inform PEN of any action you take, and of any responses you receive
For further details please contact Emma Wadsworth Jones at PEN International, Koops Mill, 162-164 Abbey Street, London SE1 2AN | Tel: +44 (0) 207 405 0338 | Fax +44 (0) 207 405 0339 | email: emma.wadsworth-jones@pen-international.org